Become a bestselling author
---
Watch how Tyler can make it happen for you!
---
EXPLORE EPISODES & ADD YOUR COMMENTS
---
---
DOWNLOAD THE TYLER WAGNER SHOW APP
---
---
Download The Tyler Wagner Show app on iPhone or Android and take the secrets of becoming a successful author on the go
---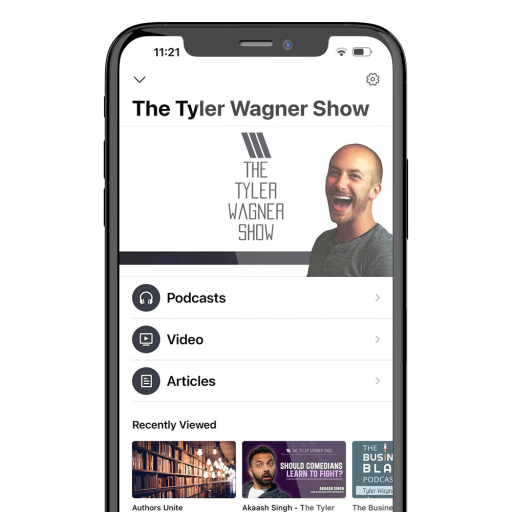 WITH THANKS TO
---
Our Sponsors
---
Check out our sponsors and elevate your brand!
---
SupaPass

Create your stunning website and mobile apps for all your content, community and digital products!

Find out more

Authors Unite

Become a profitable author and maximize your impact

Find out more

Infinite Partnership System

The way you view and do sales is about to change forever. Forget the days of bearing incredible risk and rolling the dice with shaky ad spend to generate sales.

Find out more
---
CREATE YOUR FREE ACCOUNT
---
Get free updates
---
Be first to know when new episodes are released & come chat with others who love it too, to share ideas...
---